SOFTWARE SOLUTIONS FOR
TRUCK PARKING LOTS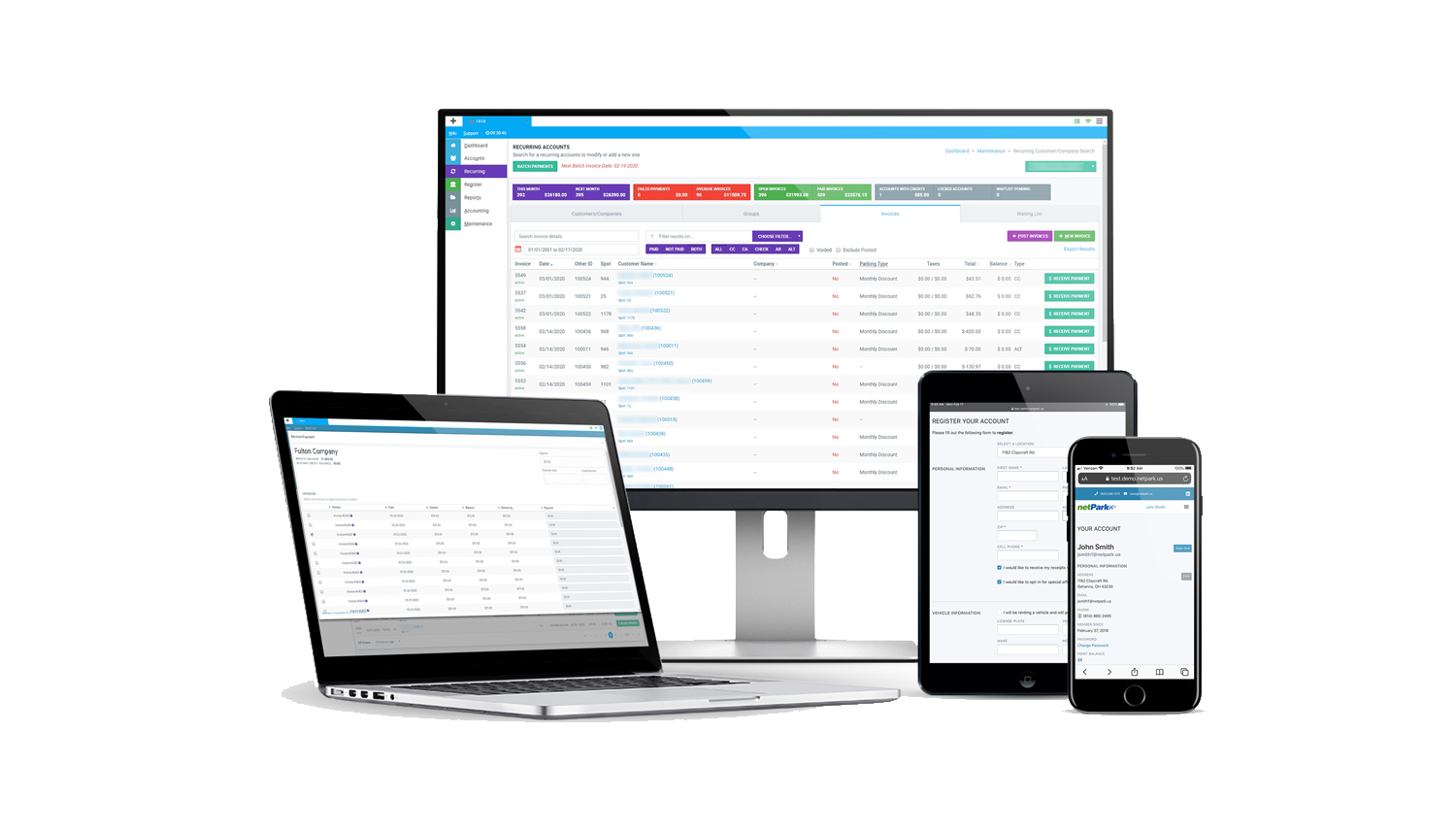 nETPARK OFFERS COMPLETE PARKING TECHNOLOGY FOR TRUCK PARKING
How we compare with the competition
netPark's popular reservation module allows your customers to easily and quickly reserve parking right from your website.
> Book, Modify & Cancel Reservations
> Advanced Graphical User Interface
> Printable & Digital Reservation Voucher
> Promotional Marketing Tools
> Secured Hosting Available
If a trucker comes to your lot to park without making an online reservation, no worries!
>     Easy to create a scanable QR Code
>     Lands parker on information and payment site
>     Sends parker information via text to get through the gate
Provide your customers with an online web portal where they can manage their loyalty account.
>    Integrated Customer Registration and Maintenance Page
>    Easily Add ACH & CC via Website
>    Automatic CC & ACH Charging and Invoicing 
>    Cash and Accrual Accounting and Reporting
>     Extremely Flexible and Customizable to Your Business Needs
>    Easily Import Existing Customers and Rates from Other Software
>     Can be Used in Multiple Locations Seamlessly
Along with your desired workflow, you can offer additional options that a trucker can pay for, such as showers, car washes, simple repairs and so on.
> Easily create custom Add-Ons, such as showers, car wash and more!
Frequently asked questions
In almost all cases, netPark can import your existing customer database (minus any card on file), along with existing loyalty points and provide a seamless transistion for your customers.
The same backend that manages the rest of your netPark PARCs facility is used to manage your reservations rates as well.
Modifications to your reservation rates take effect immediately.
I have been a partner with netPark since 2004. Since the inception of our relationship the netPark organization has provided exceptional service. We have worked together on many innovative operational additions to the netPark software. Their team is made up of professionals that not only get the job done right but provide excellent customer service along the way. I have many times and will continue to highly recommend their software to anyone in the parking industry.
Propark America's experience with the netPark platform at our airport parking facilities, nationwide, has been resoundingly positive. We are pleased with the quality of the equipment and the seamless nature in which it interfaces with our various websites and mobile apps. We've found the netPark team to be responsive to our needs and creatively anticipating what our future needs might be. The relationship we have with netPark is one that we value tremendously and look forward to growing for years to come.
We have been netPark clients for over 10 years and have been very pleased with NetPark's technology, customer service and responsiveness. NetPark's system is simple to understand and easy to navigate. We appreciate the different levels of security and administrative rights. NetPark consistently updates and enhances the system with new releases that include new offerings and tweaks to technology that help us run our business.
We have been a netPark client since 2004. The best thing about working with them is how proactive they are. They are constantly looking for ways to improve the system and keep up with all of our needs. If we think of something new that we need to help with our service, we just give them a call call and let them know; They are usually a step ahead and already working on it! If you have a problem, there is always someone there to help; They are VERY customer friendly. I have no reason to ever look for another system.
DISCOVER HOW WE DO PARKING BEST.
Would you like to know more about our software and its capabilities?  Contact us today to discover how we do parking best.