Hamilton
PARKING equipment solutions
THE PERFECT PARKING PARTNERSHIP.

netPark's partnership with Hamilton Manufacturing offers you complete, cutting-edge systems that can be scaled and developed to meet the specific needs of any business.
Whether you operate a single parking lot, or multiple facilities in various geographic areas, a Hamilton-netPark solution will give you all the tools required to manage, integrate, market, and optimize your operations.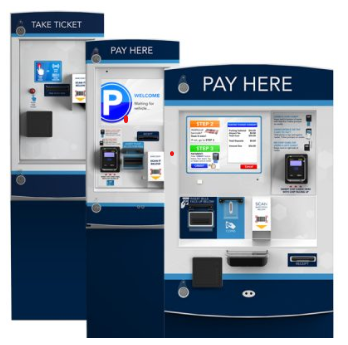 TYPICAL SELF-PARK
PROJECT FLOW
1) APP & WEB-BASED RESERVATION
Give your customers convenience and peace-of mind ahead of a trip, visit, or event by letting them make reservations on a custom-designed app or website.
2) ENTRY
Customers either request a ticket, scan a reservation, or scan their access credentials at the Entry PEET to
gain access to the lot.
A 'virtual ticket' is opened in the cloud-based netPark system any time a customer enters, allowing you to easily track throughput and capacity.
3) EXIT
When your customer is ready to leave, fees are calculated and paid at either a centrally-located kiosk, an in-lane kiosk, or at a manned booth with a netPark Point of Sale.
Cash, Coin & Credit Card Payment
15″ customizable touch screen display
Automated voice prompts
Available custom door, cabinet, and base wraps
Brick-in or free-standing cabinet options
Standard EMV credit card processing with Near Field Communication (NFC)
XE, Mars Cashflow, or Mars validator choices
Multi-coin acceptor and two 4,800 quarter capacity hoppers
Available dual bill dispenser
Available barcode scanner
Available HID reader 
15″ customizable touch screen display
Automated voice prompts
Available custom door, cabinet, and base wraps
Free-standing cabinet
Standard EMV credit card processing with Near Field Communication (NFC)
Available Mars Cashflow validator to ingest tickets on exit
Available barcode scanner
Available HID reader 
Ticket Entry or Exit Validation
5.7″ full color graphic display with instructions
Available custom door, cabinet, and base wraps
Free-standing cabinet
Available barcode scanner
Available HID reader 
PEET Entry Kiosk
Thermal ticket printer with customizable messaging
Ticket stacker can hold up to 900 tickets (6.1″ W x 2.55 H)
PEET Exit Kiosk
Cashflow validator ingests and stacks up to 900 validated tickets, keeping exit lanes free of litter