EVENT PARKING SOLUTIONS
With our advanced inventory control, damage tracking and real-time-monitoring, running event parking will be quick and easy
INTEGRATED RESERVATIONS
Receive reservations directly into netPark from your own e-commerce reservation site, and also through 3rd party reservation sources.  netPark integrates with many 3rd party reservation sites, so that your reservations are immediately available inside your parking software.
TRACK TICKETS & REVENUE
netPark's advanced cloud based system provides the ultimate in point of sale and revenue control.  With the ability to operate in a variety of operating modes such as pre-printed parking tickets (scan to open), netPark auto-generated tickets (using commercial ticket printer), automated lane devices or mobile technology, netPark has the right solution for you. From the front lines to the back office, you can be sure that your team is equipped with the tools they need to maximize revenue and operational efficiency.
COLLECT PAYMENTS
Accept Cash, Credit Card, even accept alternative payments like as Direct Company Billing. netPark works with nearly all payment card processors, and never forces you to use a special processor, and never takes a commission from your credit card processing. Exchanging cash payments for credit card payments can improve customer service, and can reduce employee theft or fraud.
PREPAY OR PAY ON EXIT
netPark works with your operational workflows. Collect payment when you want: at the beginning or end of the parking transaction.
TRACK DAMAGE
Clear information is the key to saving your company thousands of dollars in unwarranted repair expenses. netPark's Damage Tracking feature includes damage logging, and damage images; all stored on netPark's cloud servers, and available to any netPark user. Know when your company first became aware of damage, so that you can make a better decision about how to respond to a customers claim.
EMAIL OR PRINT RECEIPTS
Think Green. Immediately provide your customers with parking receipts, parking claim tickets, or monthly invoices via email. netPark also provides the ability to email reservation vouchers, new customer temporary loyalty cards. Audit trigger events, such as voided tickets, ticket removals, etc…, can also be emailed to administrators. Customers also have the option to have their receipt printed and given to them on the spot.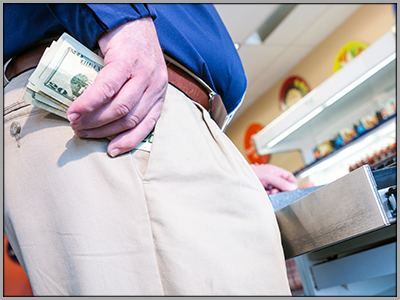 REDUCE THEFT
Theft! What is more worrisome to a parking facility owner or manager than a remote location with an all cash customer base? With netPark, even the smallest of lots can afford the technology to implement credit card payments, and ticket accountability. Locations typically report notable gains in revenue when a strong parking solution technology is put in place to replace paper tickets and cash only payments.
INVENTORY CONTROL
Real Time Inventory Easy inventory reporting shows current vehicles in inventory. Inventory audit allows for entry of license or ticket to do manual inventory spot checks. Access netPark from any authorized device (PC, mobile phone, tablet, cashier POS), from anywhere in the world. Superb tools help you identify and manage inventory irregularities.
ADVANCED REPORTING
Information The key to informed decision making. netPark reports will assist you with all aspects of managing your lot: accounting, operations, marketing, employee metrics, forecasting, and much more. Reports are presented in professional PDF formatting suitable for all recipients. Nearly all reports can also be exported as a CSV file to be used in spreadsheets for further manipulation by you. netPark also offers custom report creation, if your location needs very specific information to be displayed for your operation.
REAL TIME MONITORING
LIVE! With Real Time data, you can access netPark from any authorized device (PC, mobile phone, tablet, cashier POS), from anywhere in the world. With unlimited devices and unlimited users, there are no additional fees, and no restrictions to keep you from having immediate access to complete access to your parking operation from anywhere.
PCI-DSS COMPLIANCE
PCI Level 1 Compliant netPark utilizes the most secure PCI-DSS compliant environment available today. Utilizing state of the art data centers and security practices, you can be confident that your customer's card holder and personal data are protected by industry leading PCI-DSS compliant controls. Credit Card data is not available to your employees nor netPark's employees. In addition, utilizing encryption technology in the credit card reader can greatly reduce your operations' PCI scope.
Need more information?
For any questions, comments or to schedule a consultation, please contact us today!