AIRPORT &
OFF-AIRPORT PARKING SOFTWARE TECHNOLOGY
Let us use our parking experience to help your parking operation.
Please fill out the form and we will get back to you shortly.
THE PREMIER AIRPORT PARKING SYSTEM
nETPARK OFFERS COMPLETE PARKING TECHNOLOGY FOR AIRPORTS
MORE ADVANCED CAPABILITIES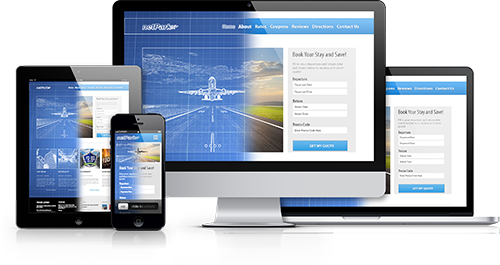 The netPark Revenue Management System emerged when the diverse needs of a busy and well established 2500 space parking business could not be met by any of the existing parking management products. Due to the strong desire to increase the efficiency of our parking business through software, we decided to commit the financial and human capital necessary to build our own point of sale and revenue control system. With the technological expertise of one manager, Jon Schmidt, and with the collaboration and constant feedback from over one hundred employees from all areas of the company, our journey began. Leveraging our combined 100+ years of parking experience, we were able to develop the first of its kind web-based point of sale and revenue control system that finally provided solutions to the diverse needs and challenges of a parking operation.
I have been a partner with netPark since 2004. Since the inception of our relationship the netPark organization has provided exceptional service. We have worked together on many innovative operational additions to the netPark software. Their team is made up of professionals that not only get the job done right but provide excellent customer service along the way. I have many times and will continue to highly recommend their software to anyone in the parking industry.
Propark America's experience with the netPark platform at our airport parking facilities, nationwide, has been resoundingly positive. We are pleased with the quality of the equipment and the seamless nature in which it interfaces with our various websites and mobile apps. We've found the netPark team to be responsive to our needs and creatively anticipating what our future needs might be. The relationship we have with netPark is one that we value tremendously and look forward to growing for years to come.
We have been netPark clients for over 10 years and have been very pleased with NetPark's technology, customer service and responsiveness. NetPark's system is simple to understand and easy to navigate. We appreciate the different levels of security and administrative rights. NetPark consistently updates and enhances the system with new releases that include new offerings and tweaks to technology that help us run our business.
We have been a netPark client since 2004. The best thing about working with them is how proactive they are. They are constantly looking for ways to improve the system and keep up with all of our needs. If we think of something new that we need to help with our service, we just give them a call call and let them know; They are usually a step ahead and already working on it! If you have a problem, there is always someone there to help; They are VERY customer friendly. I have no reason to ever look for another system.