Valet Parking Software Solutions
netPark offers a completely cloud based valet parking software solution for all types of valet parking facilities. Whether you're off airport, hospital, event or all of the above, let netPark's proven and tested valet parking software technology power your valet operation.  netPark is flexible enough to be used in both a fixed counter point of sale or in a mobile format.
Versatile
netPark is versatile enough to work in almost any parking environment.  Process valet customers with ease using either the traditional point of sale or mobile application.
Proven & Reliable
The netPark system is used in over 200 locations across the US and Canada processing a whopping 16,000 tickets per day.  If you are looking for a reliable and proven parking system, look no further than netPark.
Secure
netPark has been awarded the highest security designation given as a PCI DSS Level 1 Service Provider.  Our in house team of engineers and developers contain the skills necessary to provide the most secure system available.
MOBILE VALET OPERATIONS APP
Valet operations. Anytime. Anywhere.  All it takes is an iPhone & Lineo Pro Case with barcode scanner and credit card reader and you're up and running!
Ticket Control
Create, modify and cash out parking tickets directly from the app
Flexible System
Flexibility is key and the MVS App can be configured to fit virtually any parking operation
Damage Tracking
Integrated damage tracking with the option of taking and uploading photos directly to netPark
On-Demand Scanning
The Infinite Peripheral Scanner allows for the scanning of standard barcodes and mobile devices including tickets, validations, reservations and even vehicle VINs
Encrypted Magstripe Reader
The Infinite Peripheral Scanner includes an Encrypted Magstripe Reader, so you and your customers know their card holder data is safe
Bluetooth Printer
The optional Epson Bluetooth Printer allows users out in the field to print receipts on-demand; WiFi option also available
Scalable Pricing
With our scalable pricing system based on total ticket transactions, you know you're only paying for what your location uses
TRADITIONAL FIXED POINT OF SALE
netPark's flexible, traditional fixed point of sale for counter or cashier booth environments.  The all in point of sale with integrated credit card swipe, 2D barcode scanner and bio reader make it the perfect fit for any type of traditional manned point of sale.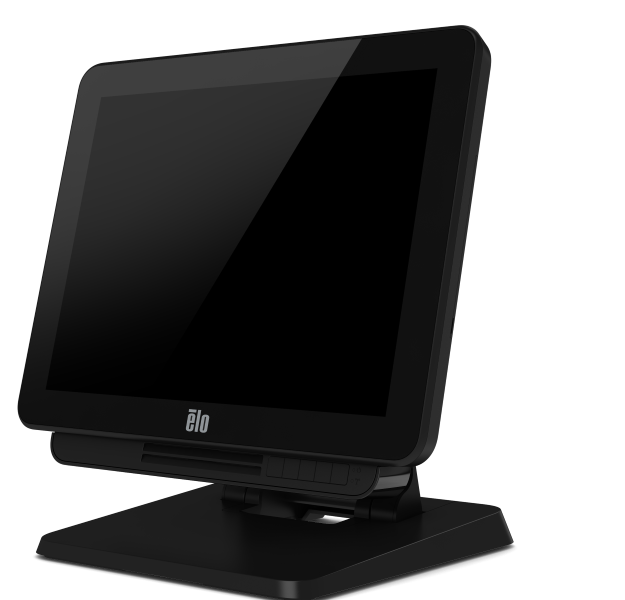 Encrypted Card Reader & EMV Credit Card Reader
Point to point encrypted card reader or utilize our EMV card reader solution, with a full color screen, Android & Apple Pay support and signature capture
ELO I-Series 21.5" Touchscreen AIO PC
An array of integrated peripherals, a spill resistant case and large 21.5″ touchscreen display make for one powerful POS
Biometric Fingerprint Reader
Increase login speed and security for your cashiers, by using the biometric fingerprint reader.  No need to enter a user name and password, just scan in with your fingerprint and you can quickly assist customers
2D Barcode Scanner
Scan printed and digitally displayed barcodes using the Honeywell MS7580 Genesis LED Scanner
On Demand Valet Ticket Printer
For valet work flows that print tickets on demand, netPark's valet ticket printer has a small footprint and lifetime print head warranty.  Quickly print valet tickets for a smooth and efficient customer experience
Text or Print Receipts
Text or Print customer receipts using our USB or Bluetooth connected thermal printer
E-VALIDATION SYSTEM
On-demand bar coded vouchers for customer parking validation.  Quickly print or text validations to customers for redemption at the point of sale or gated exit.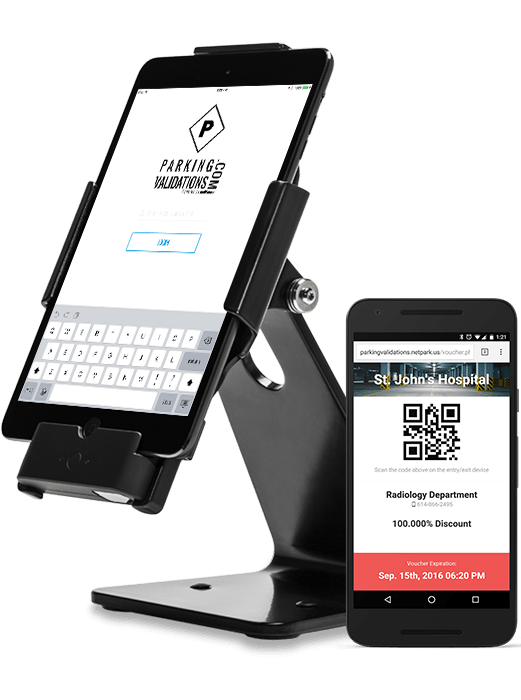 Issue On-Demand Vouchers
No need to prepare parking vouchers ahead of time, simply select the the voucher you want to send and issue it instantly
Text, Email or Print
You can always select the best option with the ability to send parking vouchers to the customer via email, text message or traditional printing
VALIDATE TICKET-IN-HAND
Validate the customer's ticket directly from within the E-Validation System, allowing the customer to simply scan their ticket and exit
VALIDATE BY PERCENTAGES, DAYS OR TIME-FRAME
Support for percentage based discounts, dollar and day amount coupons and standard time-based validations
ONE-TIME USE & TIME SENSITIVE
All of the parking vouchers issued from the E-Validation System are one-time use and can have expirations dates set on the voucher
USAGE REPORTING
Generate usage reports directly from within your netPark location on all of your voucher groups with a few clicks
ELIMINATE PAPER WASTE
Convert customers over to the E-Validation System to reduce your paper footprint and provide exceptional convenience to your customers
VALET PARKING SOFTWARE SOLUTIONS INFORMATION
To obtain more information or to schedule a call please complete the form below and we will be in touch soon!