OTHER PARKING SOLUTIONS
netPark is sophisticated enough to work in virtually any parking environment. Whether it's cruise parking, special events or any other lot type, let us show you what netPark can do
CRUISE PARKING
netPark has special reservations and pricing for cruise operations, allowing you to book by ship and departure date, prepay anything from $0.00 to a percentage, a set amount, or full prepay. netPark can develop and host a fully functioning reservation system for your operation.
SURFACE LOTS
Flexible Options for Resident Parking, with AVI, RFID, bar coded cards, PROX cards, and built-in Contract Parking billing and administration.  Your residents will feel right at home every time they enter or exit.  Administration is a breeze.
SPECIAL EVENTS
Special Mass Ticket features allow for billing of large prepaid events, such as wedding receptions, business meetings, etc… Prepaid portals can be built and hosted by netPark for advanced parking payment vouchers, to speed entry and exit of your facility. Handheld Mobile parking devices allow extreme flexibility in handling vehicles in all types of parking facilities and circumstances.
ACCESS CONTROL
netPark includes Contract Parking administration and billing, at no additional fee.  Customer web registration and account maintenance is available using netPark's web development options.
CUSTOMIZABLE FOR ANY LOT
Create single or multi-use validations, coupons, discounts with ease, and know that netPark will provide all of the reporting to administer a successful validation program. Dedicated validation printers are available, as well as user provided retail equipment validation printing options.
MOBILE POINT OF SALE
netPark MVS App. Our Mobile Valet System App includes nearly all the features of netPark, and can work alongside the netPark POS, or stand-alone, for smaller locations where a dedicated POS is not needed or desired. Scan Reservation Vouchers, accept Credit cards, scan loyalty cards, validations, and much more. Works as a stand-alone system, or alongside netPark's Touch PC Point of Sale.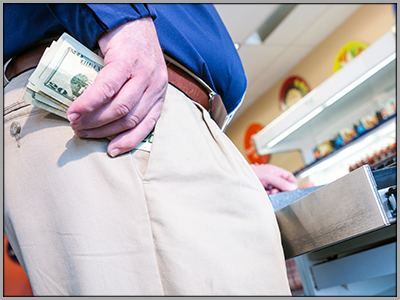 REDUCE THEFT
Theft! What is more worrisome to a parking facility owner or manager than a remote location with an all cash customer base? With netPark, even the smallest of lots can afford the technology to implement credit card payments, and ticket accountability. Locations typically report notable gains in revenue when a strong parking solution technology is put in place to replace paper tickets and cash only payments.
PREPAY OR PAY ON EXIT
netPark works with your operational workflows. Collect payment when you want: at the beginning or end of the parking transaction.
INVENTORY CONTROL
Real Time Inventory Easy inventory reporting shows current vehicles in inventory. Inventory audit allows for entry of license or ticket to do manual inventory spot checks. Access netPark from any authorized device (PC, mobile phone, tablet, cashier POS), from anywhere in the world. Superb tools help you identify and manage inventory irregularities.
PCI-DSS COMPLIANCE
PCI Level 1 Compliant netPark utilizes the most secure PCI-DSS compliant environment available today. Utilizing state of the art data centers and security practices, you can be confident that your customer's card holder and personal data are protected by industry leading PCI-DSS compliant controls. Credit Card data is not available to your employees nor netPark's employees. In addition, utilizing encryption technology in the credit card reader can greatly reduce your operations' PCI scope.
Need more information?
For any questions, comments or to schedule a consultation, please contact us today!