HOTEL PARKING SOLUTIONS
netPark's hotel parking solution brings technology to your hotel parking, at an extremely affordable rate. With hotel-specific options, such as Overnight Hotel Report, auditing parking tickets to ensure room billing is a snap
TRACK TICKETS & REVENUE
netPark's advanced cloud based system provides the ultimate in point of sale and revenue control.  With the ability to operate in a variety of operating modes such as pre-printed parking tickets (scan to open), netPark auto-generated tickets (using commercial ticket printer), automated lane devices or mobile technology, netPark has the right solution for you. From the front lines to the back office, you can be sure that your team is equipped with the tools they need to maximize revenue and operational efficiency.
GUEST AUDIT
The Hotel Overnight Report makes auditing tickets and billing rooms for parking a breeze. Provides alerts for current guests, and also guests who have left recently departed, to ensure proper billing.
VALIDATION SYSTEM
First Class validation system, allows you to create validations, using professional printers, or customize and print on your own media with no specialized equipment necessary. Single Use validation tickets may be printed and tracked. Subtract Time, Percentage of parking value, or even flat dollar amounts.
AUTO ASSIGN RATES
With a simple scan, you can assign the correct rate to each parking transaction. Make sure your overnight and daily guests are easily identifiable throughout the entire parking process.  This makes sure you are collecting maximum revenue and tracking each parking type with ease!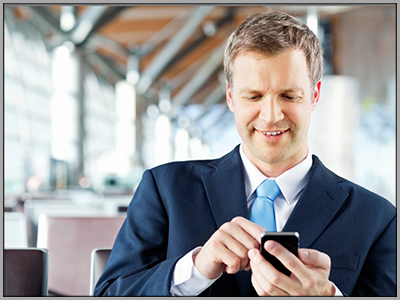 VEHICLE TEXT REQUEST
Vehicle Text Request integrated into netParkPrint your text phone number onto your claim tickets, and customers may text to request pickup and that their vehicle be made ready. Includes audible alerts in netPark, and auto-print vehicle retrieval slip at a specified printer. Customer receives acknowledgement text, letting them know their claim ticket number has been received.
ELIMINATE LOST KEYS
netPark provides an advanced key tracker system to help mitigate lost keys. With customizable key thresholds and support for any number of key areas, the key tracker system can be configured to fit any setup. Coupled with our wall mounted scanner, take your key tracking to the next level!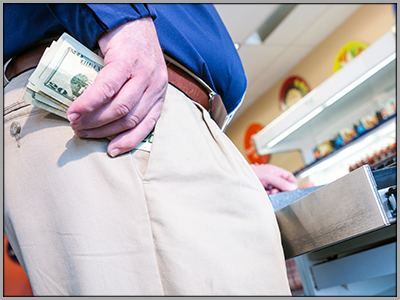 REDUCE THEFT
Theft! What is more worrisome to a parking facility owner or manager than a remote location with an all cash customer base? With netPark, even the smallest of lots can afford the technology to implement credit card payments, and ticket accountability. Locations typically report notable gains in revenue when a strong parking solution technology is put in place to replace paper tickets and cash only payments.
EMAIL OR PRINT RECEIPTS
Think Green. Immediately provide your customers with parking receipts, parking claim tickets, or monthly invoices via email. netPark also provides the ability to email reservation vouchers, new customer temporary loyalty cards. Audit trigger events, such as voided tickets, ticket removals, etc…, can also be emailed to administrators. Customers also have the option to have their receipt printed and given to them on the spot.
TRACK DAMAGE
Clear information is the key to saving your company thousands of dollars in unwarranted repair expenses. netPark's Damage Tracking feature includes damage logging, and damage images; all stored on netPark's cloud servers, and available to any netPark user. Know when your company first became aware of damage, so that you can make a better decision about how to respond to a customers claim.
ADVANCED REPORTING
netPark's suite of reports can help you manage every facet of your parking operation.  Whether you are reconciling hotel overnight parkers or daily transients, there is a report for you.  From revenue, service levels, length of stay, inventory and daily business reports…netPark has you covered..
INVENTORY CONTROL
Real Time Inventory Easy inventory reporting shows current vehicles in inventory. Inventory audit allows for entry of license or ticket to do manual inventory spot checks. Access netPark from any authorized device (PC, mobile phone, tablet, cashier POS), from anywhere in the world. Superb tools help you identify and manage inventory irregularities.
PCI-DSS COMPLIANCE
PCI Level 1 Compliant netPark utilizes the most secure PCI-DSS compliant environment available today. Utilizing state of the art data centers and security practices, you can be confident that your customer's card holder and personal data are protected by industry leading PCI-DSS compliant controls. Credit Card data is not available to your employees nor netPark's employees. In addition, utilizing encryption technology in the credit card reader can greatly reduce your operations' PCI scope.
Hotel Parking Technology Information
To obtain more information or to schedule a call please complete the form below and a member of our sales team will contact you within one business day
–netPark is currently only available in the United States and Canada–